Provider Bio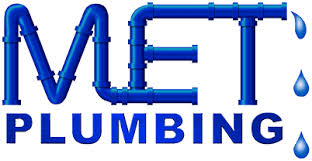 MET Plumbing
(281) 729-8769
MET Plumbing
M. Tucker Owner/Operator
Your home's plumbing system is essential to your daily comfort. When that system needs professional help, make sure you're calling licensed professionals who can get you the results you need. At MET Plumbing, our team of trained, licensed, and insured plumbers have been providing top-quality services to our neighbors in Katy, Sugar Land, Tomball and Cypress for over a decade. From water heater troubles to sewage disasters and beyond, we have what it takes to get you outstanding results without damaging your home, making a mess, or going over budget.
Indoor plumbing is one of the modern conveniences that we rely on the most in our day-to-day lives. Every day, we need access to clean, clear water to cook and clean, and our plumbing systems provide that through fixtures like sinks, shows, and washing machines. Additionally, our plumbing systems are responsible for carrying tainted water away from our homes so it can't threaten the health of our loved ones.
A system that's responsible for so much requires a lot of individual parts and components to be working perfectly, and when one of those parts isn't doing its job, it can throw your whole life off-balance. You need fast, effective solutions that can get your home's plumbing up and running again ASAP, and at MET Plumbing, we have everything your home could possibly need. From water heater services to whole-home repiping and more, we offer a full range of professional services designed to keep your plumbing system working for you whenever you need it.
Contact
Qualification
Review & Q&A