Provider Bio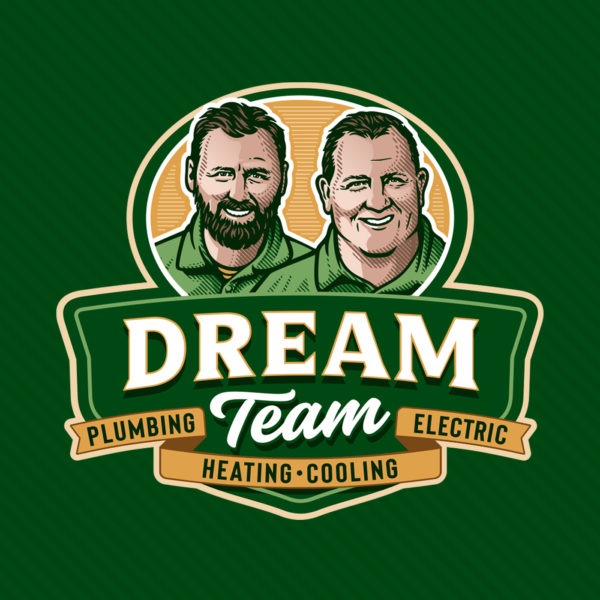 Dream Team Plumbing Electric Heating Cooling
(484) 443-2881
Dream Team Plumbing Electric Heating Cooling
Gareth and Ryan, Owners
At Dream Team Home Services, we provide responsive HVAC technicians, plumbers, and electricians who arrive at your home in Media, PA, and the surrounding areas the same day you need us. We ensure we've met your requirements when the work is done, doing anything necessary to ensure your satisfaction on any job, big or small! We have highly trained technicians, the best customer service representatives, managers, and owners with over 20 years of experience. Our home services dream team is your one-stop shop for expert care!
HVAC EXPERTS IN MEDIA
Trust us for HVAC concerns including performance, air quality, and efficiency. Our trained HVAC technicians provide thorough maintenance, tune-ups, and repairs, including essential safety checks. We're up to date on the latest technologies, including variable-speed compressors and smart home thermostats. You can trust our technicians to note any developing issues so you can relax and enjoy the winter warmth and summer cool. We know old homes.
RELIABLE, EXPERT PLUMBERS
Pipe leak detection, sewer line troubleshooting, and both major plumbing repairs and minor faucet and garbage disposal fixes are all part of our complete, licensed plumbing service. You can call on our plumbers to carefully inspect your plumbing, identifying developing issues early. Our emergency plumbing service responds to drain, water line, and water heater problems. At Dream Team Home Services, you can expect the best from our plumbers, including careful cleanup when the job is done!
TOP ELECTRICIANS IN MEDIA
From rewiring and outlet installation to emergency electrical problems, upgrades, and complete home electrical care, Dream Team Home Services has licensed electricians you can trust. We wire new construction and renovations, upgrade older homes with updated electrical service, and provide electrical safety inspections. We review our work with you, performed to exacting standards, to ensure your solid satisfaction.
YOUR HEATING AND COOLING, PLUMBING SERVICES, AND ELECTRICAL DREAM TEAM!
At Dream Team Home Services, we believe in several key components that make up our services. These include clear explanations and three options for any repair, and maintenance plans to help prevent unexpected problems. We also believe in same-day service plus completion of the work, whenever possible, and most of all your complete satisfaction. We're your locally owned one-stop shop for skilled HVAC technicians, plumbers, electricians, and amazing customer service. Contact us today to talk about your home's needs!
Contact
Qualification
Review & Q&A