Provider Bio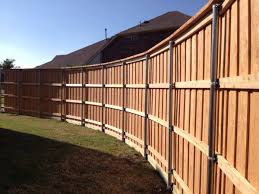 Affordable Custom Fence
(832) 384-9725
Affordable Custom Fence
Mike Joslin, Owner
Custom Fence, Houston's premier source for everything fence related. Whether you need a residential fence or commercial fence, pool fence, stairway, balcony, gate, gate opener, railings or any other type of fence we can fit your needs.
A few of the many reasons for building a fence are security, noise reduction and setting boundaries. A well-designed and installed fence is a nice, stylish addition to your home landscape.
Custom Fence offers a full line of products including:
Balconies
Chain Link Fences
Gate Operators
Gates
Landings
Pool Fences
PVC Fences
Railings
Stairways
Vinyl Fences
Wood Fences
Wrought Iron Fences
Other products we offer in access control include:
Access Control Systems
Aluminum Gates
Barrier Operators
Card Readers
Closed Circuit Television
Fire Code Products
Gate Hardware
Gate Operators
Keyless Entry Systems
Keypads
Long Range Card Readers
Loop Detectors
Mag Locks
Overhead Door Operators
Parking Controls/Revenue
Pedestrian Door Systems
Power Wheels
Solar Products
Telephone Entry Systems
Transmitters/Receivers
Turnstiles
Vehicle Tracking System
Wood fences allow you to combine boundaries and fashion. Wrought iron or steel fencing is the strongest kind of fence and offers a high level of security, not to mention a greater sense of history. A chain-link fence is a type of woven fence usually made from galvanized steel wire and forms the characteristic diamond pattern seen in this type of fence.
The popularity of chain-link fence is due to its relatively low cost and ease of installation. For a low maintenance fence that never needs painting or staining and cleans easily, PVC Fences are clearly the way to go.
If you are looking for that new residential or commercial fence in the Houston area simply give Custom Fence a call today at 832-384-9725 for a Free Estimate.
Contact
Review & Q&A