Provider Bio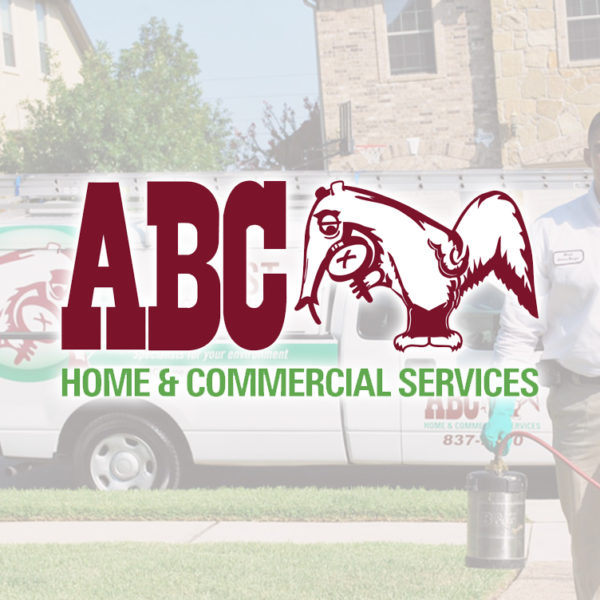 ABC Pest Control
(281) 502-8811
ABC Pest Control
For over 60 years, homeowners and businesses have depended on ABC Home & Commercial for Houston pest control services. Our highly-trained, knowledgeable specialists provide free inspections in the greater Houston area. During these inspections, ABC will identify pest problems and create a customized plan to eliminate pests while minimizing the impact on the environment.
We provide environmentally responsible, reliable, and superior services for homeowners and businesses. At ABC Home & Commercial Services, we are conscientious and we care. Our specialists are committed to excellence and strive to be the best service company for each service we provide. We believe in what we do because we know that what we do matters, and we see how far a small act like asking about someone's day can go. We're all a part of something bigger.
We understand that once you discover pests in and around your home, you want to get rid of them – fast. After an ABC pest control specialist performs your free initial inspection, we'll work with you to develop a customized treatment plan for your home or business. We draw upon our decades of experience in pest control in Houston to develop a strategy to get rid of these common pests for good:
Chem-free Organic Pest Control
Cockroach Exterminator
Termite Control
Rodent & Wildlife Control
Bed Bug Treatment
Mosquito Control
Wasp & Bee Removal
Termimesh Termite Control
Tick & Flea Control
Ant Control
Spider Control
Your family's well-being is our top priority at ABC Home & Commercial Services. We work with our customers to develop effective treatments which minimize the use of chemicals, and our specialists apply treatments with the utmost concern for the safety of you, your children and your pets. Customers can also request Material Safety Data Sheets on all the products we use. These documents provide detailed information about any potential risks.
Contact
Review & Q&A