Provider Bio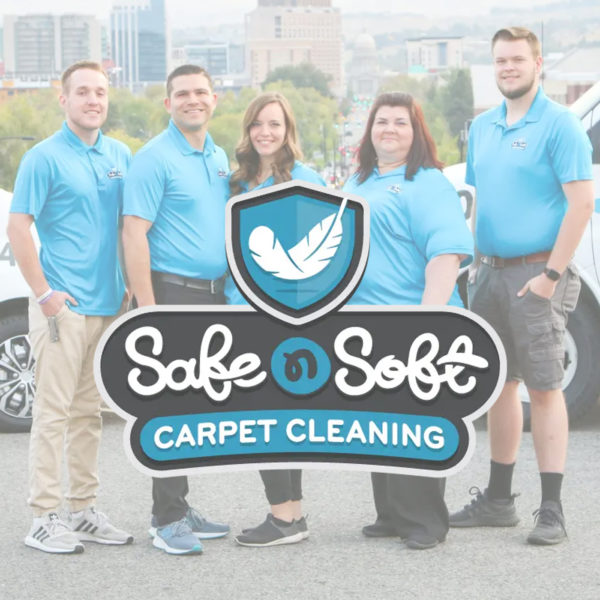 Safe N Soft Carpet Cleaning
(208) 695-4013
Safe N Soft Carpet Cleaning
Are you tired of looking at damaged, dirty, or stained carpet? Carpet is what gives rooms warmth and the feeling of coziness. Unfortunately, it can also be a source of germs and dirt. If you don't take care of them properly, they'll stain and start smelling funny. Safe N Soft Carpet Cleaning Service is here to help you make your carpets as clean as the day you bought them. What's more, we guarantee they'll smell better than ever! Whether you need carpet cleaning, or you need a business that does a great job of commercial floor cleaning, Safe N Soft is here for you!
#1 CARPET CLEANING IN BOISE
As a family owned and operated business we are focused on providing our customers and neighbors the best cleaning. We always treat our customers the way we would like to be treated. Call us for an estimate and schedule an appointment. We will tell you the exact time we anticipate arriving, and the estimated time expected to take to complete the job.
Dirty Carpet? We Can Help!
You want the best carpet cleaning Boise has available! We have it with value to spare and the best quality cleaning at a reasonable price. You want someone you can trust in your home, who will treat it with care. We take care of you the way we would want to be treated. After we clean for you we know you'll realize why we're called Safe N Soft Carpet Cleaning.
When You Choose Us?
You can expect we'll do a thorough pre-inspection of the carpets to be cleaned, taking measurements and addressing any of your concerns making sure you know what results to expect.
To start cleaning, we pre-vacuum the entire floor including a detailed edging around the room and furnishings.
Next, a fine mist of our citrus-based cleaning solution is applied to the carpet to help loosen the remaining containments stuck to the carpet.
The last step we take is to rake the carpet with a unique carpet rake. This helps the carpet fibers stand up, the carpet dries faster.
Our powerful cleaning equipment together with the aid of soft absorbent pads then work together with the cleaners to strip away the soils in the carpets. All active ingredients are safe for pets, people, and the environment.
Our Services Include:
Carpet Cleaning Services
Upholstery Cleaning
Carpet Stretching and Repair
Tile & Grout Cleaning
Hardwood Floor Cleaning
Bleach Spot Dyeing
Contact
Review & Q&A