Provider Bio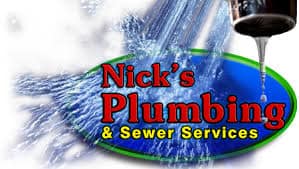 Nick's Plumbing
(713) 766-1438
Nick's Plumbing
Richard Saad, Owner
Nicks Plumbing has offered superior plumbing services to the Greater Houston Area since 1979 . Located in your neighborhood, Nicks Plumbing cares about treating customers ethically and about supporting the communities in which we live and work. We bring top quality and values to every job we do. Our main concern is your satisfaction! For all your Houston plumbing issues, big and small, call Houston's Best – Were on the way!
When you call Nicks Plumbing, we answer our phones with live, intelligent staff who are all highly trained and knowledgeable about plumbing issues.
Plumbing for Houston Is Our Profession
Our plumbing services are certified. This means that our plumbers have additional technical training. It is important because it ensures that our plumbers and plumbing technicians are not amateurs which allows us to provide safe, secure, risk-free services to our patrons. We solve plumbing problems intelligently and efficiently and our name is on everything we do. We are 100% accountable to you.
Plumbing Houston: Kitchens, Bathrooms, etc.
Fast and Reliable: Certified and Experienced.
Professional Service: We Stand Behind Our Work.
Commercial and Residential: Any and All Your Plumbing Needs.
Unique Services: Water Leak Detection
LIFETIME WARRANTIES ON REPIPES AND SEWER LINE REPLACEMENTS EXCLUSIVELY AT NICKS PLUMBING!
Contact
Qualification
Review & Q&A