Provider Bio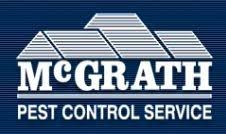 McGrath Pest Control
(281) 677-3406
McGrath Pest Control
Scott McGrath, Owner
Since 1974, McGrath Pest Control has carved a reputation for providing old fashioned customer service with updated technology and knowledge. During the past four decades McGrath Pest Control has built a reputation for excellence, performance and dependability. We did it by becoming thoroughly familiar with Houston's seemingly endless array of pests and what they respond to. We did it by creating individual pest control plans for our clients and applying the right treatments at the right times. We did it by religiously following up and creating a relationship of trust with our customers. Now were applying state of the art concepts to those attributes, streamlining and fine-tuning, to make McGrath Pest Control more efficient and effective than ever.
Our improvements begin with the promotion of Scott McGrath to the office of president. With over 13 years invested in the company, not only does Scott embody the core values of knowledge, dedication and
professionalism, he also brings the power of the digital age. This means new software to make servicing faster and easier. It means a website that gives information about pests and an application for customers to
schedule or change appointments. It means embracing new technology and new training for the most recent chemical treatments and techniques. It means new IT specialists in the front office and finally it means new physical services like bird removal and minor structural repairs.
Our professionally trained employees take yearly ongoing state certification training to further enhance their product knowledge and customer service skills. Our staff knows you have questions and it's our duty to not only answer those questions, but make sure any and all of your problems are COMPLETELY resolved.
We know that without our customers there would not be a McGrath Pest Control, thus we treat your family the same way we treat our own family.
The new McGrath Pest Control: with the trusted values of yesterday and the technology of today.
Contact
Review & Q&A