Provider Bio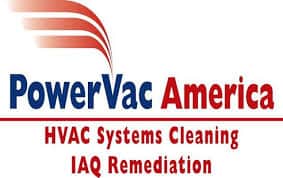 PowerVac America
(281) 336-0973
PowerVac America
Doug Long, Owner/Operator
Doug's Duct Cleaning is a locally owned and operated family business that has been serving Houston and the surrounding area since 1991 (27 years). We take great pride in providing thorough and honest full-service air duct cleaning. If you are experiencing indoor allergies, excess dust, odors, black stuff blowing out or mold on your ceiling registers, you need to call Doug Long today.
We Want To Be YOUR Duct Cleaning Company!
Doug's mission is to provide the highest quality air duct cleaning service in the most honest and professional manner. Our established team of duct cleaners is equipped with state-of-the-art equipment to handle all jobs, large and small, and we offer free estimates. We will solve your indoor air quality problems.
Doug Long, Owner
Services Offered:
Air duct cleaning
Vent cleaning
Air handler unit cleaning
Indoor air quality assessments
Mold remediation
Dryer vent cleaning
Coil cleaning
Duct resurfacing and coating to help prevent mold
Our process includes utilizing an EPA registered anti-microbial fog inside the system when needed and an EPA registered anti-fungal coating of the supply plenum to help prevent future growth of mold.
Solutions for:
Indoor allergies
Excess dust
Mold/mildew in ductwork
Odors
Health concerns: fire, smoke and water damage
Awards & Certifications: Power Vac America is a state licensed air conditioning contractor (TACLA 28012E) certified by the National Air Duct Cleaners Association (NADCA) and has earned NADCAs Outstanding Safety Award every year since 2000.
Company History: Founded in Houston in 1991, our local, family owned and operated company provides residential and commercial air duct cleaning and HVAC system cleaning and restoration services. By remaining highly specialized in air duct cleaning, air handler refurbishment and indoor air quality remediation, we have established ourselves as one of the experienced air duct cleaning companies in Texas.
Additional Information: Doug offers free estimates and a one year warranty on our work. Our technicians are registered with the Texas Department of License and Regulations and equipped with the state-of-the-art equipment specifically designed for cleaning air ducts.
Contact
Qualification
Review & Q&A