Provider Bio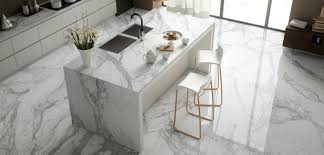 All The Marbles
(713) 766-6343
All the Marbles, Inc.
Jerry Maltz, Owner
We are here to solve your granite, marble and natural stone problems. Service is our # 1 priority at "All The Marbles". Cleaning, polishing, and restoration of natural stone, granite and terrazzo as well as decorative polished, stained, and/or dyed concrete.
We can repair your granite, marble and natural stone.
FLOORS – COUNTERS – SHOWERS – RESTORATION
We began grinding concrete in 1992 and have spent years perfecting the specialty concrete floor finishes system. The reduction in cost of industrial diamonds and the development of improved densification chemicals now makes it economically feasible to treat concrete floors with processes similar to those used on granite floors.
This expertise has led us to this new and exciting market that is on the cutting edge of technology for special concrete floor finishes. These finishes include: Acid stain/dye, floor quartz and regular concrete finished with our process of grinding, densifying and polishing. The benefits extend beyond safety and appearance; our polished concrete floors survived being beneath 12 feet of water for over 96 hours during Tropical Storm Allison. We think our floor system can handle your traffic.
FREE EVALUATION – NO OBLIGATION
All the Marbles, Inc. is the leader in providing advanced, innovative techniques for cleaning, protecting and restoring natural and dimensional stone surfaces in every setting. We back up our expertise with innovation no one else in the industry can match. If your marble, granite, or any other natural stone in your home or office appears dull, stained or scratched, All the Marbles, Inc. professionals can restore your stone to its original beauty.
RESIDENTIAL AND COMMERCIAL SERVICES
FLOORS, WALLS, COUNTER TOPS
Restoration – Lippage Removal
Sealing – Grout Replacement
Crack & Chip Repair – Broken Tile Replacement
Power Scrubbing & Chemical Cleaning
PROBLEM SOLVING
Slip Resistance Measurements ASTM Approved
Moisture Content
Spalling – Stress Cracks
MAINTENANCE
Weekly
Quarterly
Monthly
Semi-Annually
Customized Programs
TRAINING PROGRAMS
One-on-One training programs for in-house maintenance procedures
All the Marbles, Inc. can repair and restore stone using proprietary diamond technology. We can provide a high-gloss finish to stone using natural polishing methods instead of waxes.
Ceramic tile can be professionally cleaned and sealed to prevent soap scum and mildew buildup and to keep it looking like new. Our craftsmen are trained in grout repair and restoration as well.
The All the Marbles, Inc. professionals can also give you tips on how to properly care for your stone on a daily and weekly basis to keep it looking great!
Contact
Review & Q&A